As the weather is getting colder throughout much of world, we are getting geared up in South Florida for all the snowbirds! There are so many snowbirds that own one or more properties here in Florida and now is a great time to visit as we are having some BEAUTIFUL weather this week. It is not just the snowbirds that are flocking down: we have so many northerners with vacation or second homes here in Florida that will start making our streets much more crowded in the coming weeks!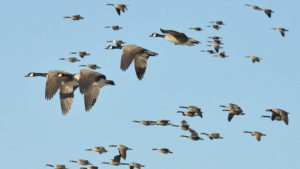 The State of Florida requires ancillary probate if a resident of another state or country passes away while owning real estate in Florida. Ancillary probate can cost at least several thousands of dollars of attorney fees and costs and take anywhere from 9-12 months to process. Not the best scenario for that owner's family. I have had to clean up many messes left behind, which could have been very easily avoided by setting up ownership with an automatic transfer upon death!
Ancillary probate (including its fees and costs) can all be avoided by at minimum including some magic language in the owner's deed. The investment is small to get this accomplished and will save the family thousands of dollars and a lot of time and headache.
Therefore, while the snowbirds and vacationers are in town, it is a great time to have a complimentary review of their ownership status with our Firm.  At Grimaldi Law Firm, we would be happy to review the ownership of you, your family or your client's property here in Florida and guide them in the right direction, if needed. Be a resource to your family, friends, and clients and let them know that this is an important part of their overall asset and estate plan.
Please let me know if you have any questions!
Melinda Grimaldi is an attorney in Hollywood, Florida, whose practice is concentrated in the areas of commercial and residential real estate and estate planning law.
She can be reached at (954) 491-8707
or
melinda@grimaldi-law.com
 Special Note
The information on this blog is of a general nature and is not intended to answer any individual's legal questions. Do not rely on the information presented herein to address your individual legal concerns. If you have a legal question about your individual facts and circumstances, you should consult an experienced real estate attorney. Your receipt of information from this website or blog does not create an attorney-client relationship and the legal privileges inherent therein.